Love Rocks Coasters & Trivets!

Love Rocks Me® artwork is now available on these beautiful, smooth, absorbent stone coasters and trivets from CoasterStone (made in the USA!).  This LOVEly and functional art absorbs moisture and won't stick to your glass.
A little larger than the standard size, each coaster is 4 1/4″ square and 1/4″ wide with a cork backing to protect furniture. The background color is a neutral ivory/bone shade which makes the art POP and coordinates with any decor.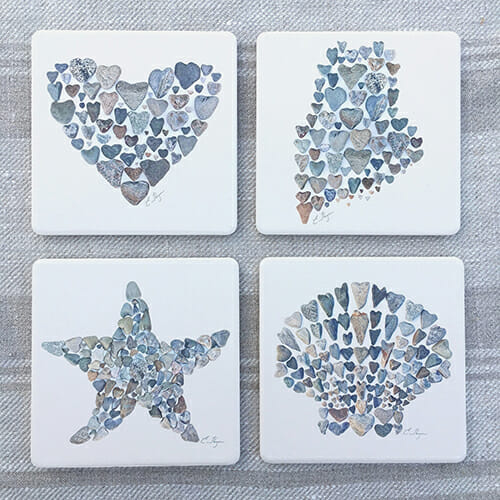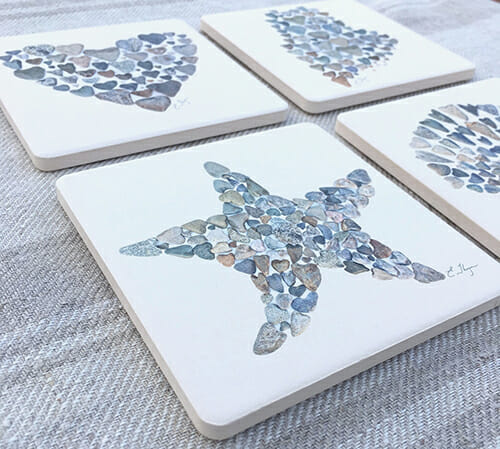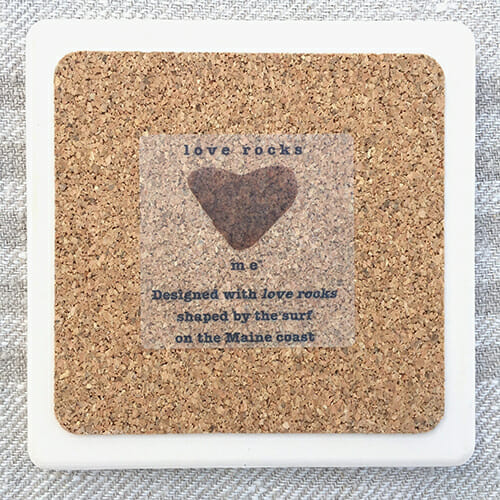 The trivets are 7″ square and 1/4″ wide and will absorb moisture as well as heat.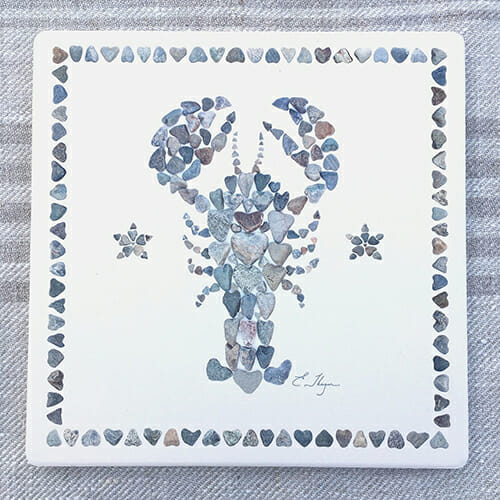 CLICK HERE to shop online and check back for more designs coming soon!